Lately I see that meme over again, with caption as "Jews are terrorists" and "Synanogue of Satan"
So lets talk about Mohammed Abu Khdeir. First of all the picture they are showing I am not sure it looks like a 16 year old boy, and how come we don't see his burned face on the picture where his family mourn him:
Yes this awful murder took place on July 2nd 2014, but the murderers got sentenced by Israeli authorities. Two of them sentenced to life and one to 21 years.
It was condemned by Rabbis, by the government. Few examples: Finance Minister Yair Lapid said "we should all be ashamed of the findings on the Arab teen's murder. "The State of Israel cannot stand silent following the shocking murder of a young, innocent Arab boy by Jewish murderers," he stated. "There is no difference between our blood and their blood. Law enforcement must act determinedly and harshly against the murderers and put them on trial." Lapid said those who take the law into their own hands harm Israel's interests and are an obstacle to the battle against terrorism.
Economy Minister Naftali Bennett said that Abu Khdeir's murder is a "heinous act that is anti-moral and anti-Jewish."

Knesset Interior Committee chairwoman Miri Regev (Likud Beytenu) said she "denounces all murder on both sides, whether by Jews or Arabs."

Bayit Yehudi faction chairwoman Ayelet Shaked said that murderers who kill innocent people must spend the rest of their lives in prison.

PM Netanyahu: "I pledge that the perpetrators of this horrific crime, which must be resolutely condemned in the most forceful language, will face the full weight of the law. I know that in our society, the society of Israel, there is no place for such murderers.​"

Foreign Minister Avigdor Liberman: "The shocking murder of Mohammed Abu Khdeir is beyond being a despicable crime. It also violates the moral basis of the just struggle for our right to live as a free people in a Jewish State in the Land of Israel."
By other Jews online , and many others.
Shortly before his sentencing was announced, Ben-David apologized to the Abu Khdeir family
Shelly Dadon, 20 years old young woman was murdered by an Israeli Arab, we did not see someone condemn here murder or even speaks about it or apologize for it realizing that what he did was wrong.
On June 12, 2014 three Israeli children were kidnapped by Palestinians and were murdered. Naftali Frenkel (16, from Nof Ayalon), Gilad Shaer (16, from Talmon), and Eyal Yifrah (19, from Elad).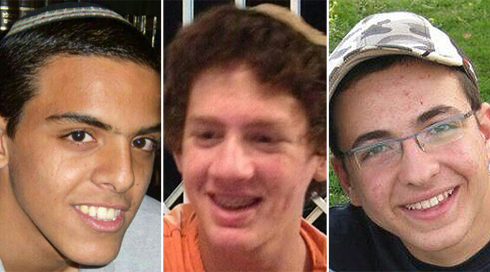 Condemned? no! praised
In recording from a Muslim scholars conference, Sheikh Saleh a-Arouri is heard praising the "kidnapping to Hebron of the three settlers," which he described as "blessed heroic action" which was "carried out by the al-Qassam Brigades" – Hamas' military wing.
A cartoon on a Fatah Facebook page presented the three kidnapped Israeli teenagers as rats caught on three hooks on a fishing rod. Each rat was emblazoned with a Star of David, and the title of the cartoon read "Masterstroke".
A picture on the same Facebook page showed a hand with words written on three of the fingers. Read in succession they said: "Three Shalits, long live Palestine".
Hamas spokesmen Sami Abu Zuhri and Fawzi Barhoum criticized the PNA collaboration with Israel to track down the culprits, and Barhoum called the kidnappers "heroes".
Palestinians called to destroy CCTV footage so Israel will not be able to find the teenagers
And of course how can they live without it, Gazans celebrated this:
"We are celebrating this formidable operation in Hebron," said Misbach Abed Rabbo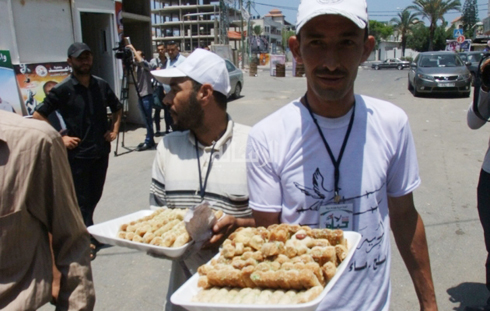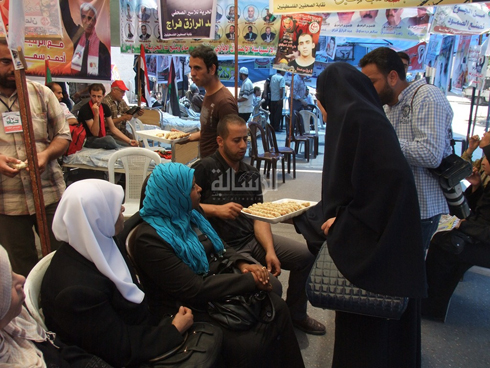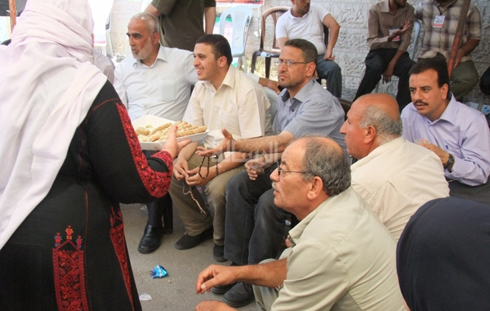 And not only Palestinians celebrate:
https://www.ynetnews.com/articles/0,7340,L-4531463,00.html
See the difference?