I am not taking any side, we still can not conclude anything but I will write what is known, and has been said until now. It is a tragic incident and we all are sorry and with his family. However, the way in which the Ethiopian community is acting and how Israel haters use the family pain to promote their agenda against Israel is not acceptable.
So lets start:
The police officer version, as mentioned in Walla News:
After he ended his shift, he took his wife and kids to the park. Then he seen a group of 3 young men beating a 13 years old boy and as suspected, taking his money and phone. The policeman asked them to stop but they did not pay attention. Then he said "I'm a policeman". As they heard it they started to curse and threaten him. That is when the boy had a chance to leave the place, the policeman left back to his family.
After a while, the three young men came and started throwing stones on him. Three of the stones were able to hit him, in his head, chest and shoulder. In some point he was able to call 100 (police) and ask for help. But while waiting he felt danger to his life and took out the gun to make them go.
When it did not help, he shot at the floor, he did not shot at the air as he was afraid to hurt someone around. But the bullet hit the wall and came to Salomon chest.
The biggest claim is that he was a good boy, and was shot by the police officer just cause his skin color. (As the policeman went out and searched that night to shoot a dark skinned person)
However,he has a criminal past, as his couch told to Ynet. Salomon told him that the army does not want to enlist him because he has cases in the police.
In Galatz Radio his father said he is a good boy that everyone liked, and he was friend with everyone. Then when was asked if he had incidents with police before. His answer was, that Salomon was arrested few times after violence incidents in school.
According to Walla News:
In the autopsy, the core of the bullet found in his body was crushed on one side and parted on the other, indicating that the bullet had hit something rigid and crushed – without hitting any significant bone. In addition, while the core of the bullet hit his chest, the shell of the bullet was found in a hole in the floor. The bullet was transferred to the forensic laboratory, which is supposed to carry out further tests. Those finding basically shows that the police man version that the bullet ricocheted off is true.
Now what we see, before the end of the investigation:
The Police Officer family was transferred to a police hideout apartkment, with heavy security on each of them, including the three children of the officer. The police estimate that the security of the family will continue for a long time and that they will not be able to return to their homes.
A senior police officer said, "In the past 24 hours, the police officer and children's pictures have been posted on the Internet and social media, calling for the murder of the policeman and his children, that are 7 years old, 5 years old and 7 months old baby.
Few days ago the Ethiopian community went outside for protest against violence and racism. And what did we see during this protest?
People were stacked 4-7 hours in traffic because they illegally closed the roads. People after work, hungry and thirsty. Babies in cars that were left without food and water, sick people that could not get to the hospital or were left without their medication hours, couples that were late to their wedding and their guests that could not arrive at all.
But this is not the worst thing that happened, they attacked people that had white skin, threw stones on cars, jumped on it, burned cars and made a damage to properties. Is that how you supposed to protest against violence and racism? with violence and racism?
Some pictures and videos from the protest: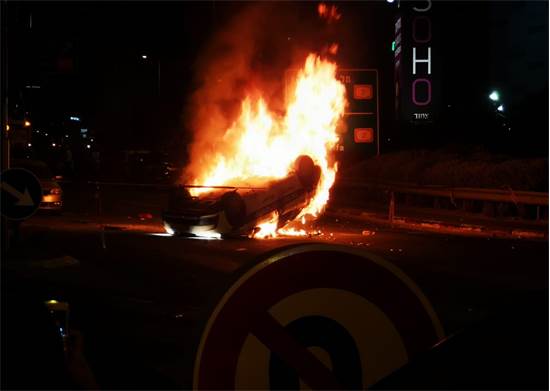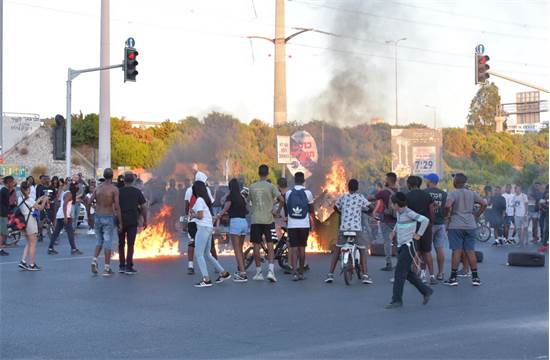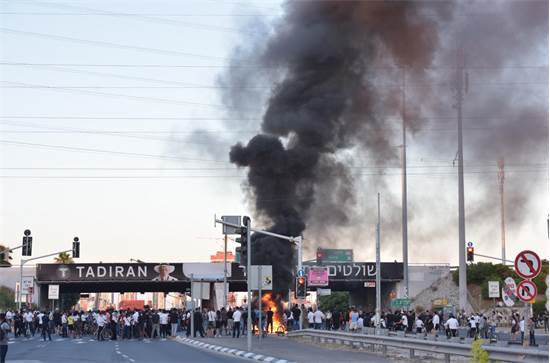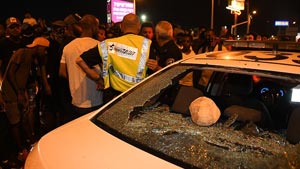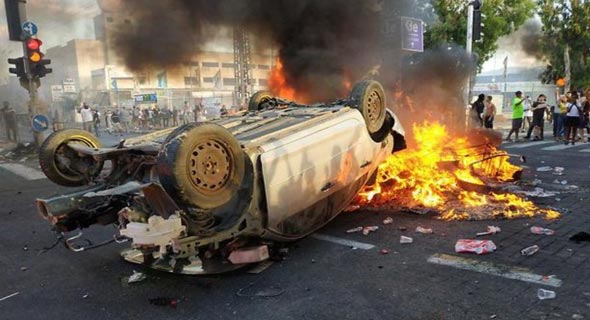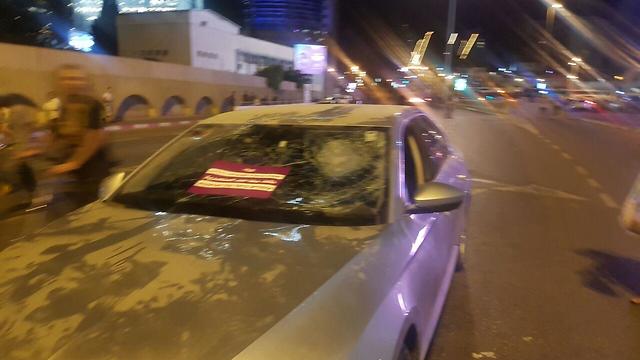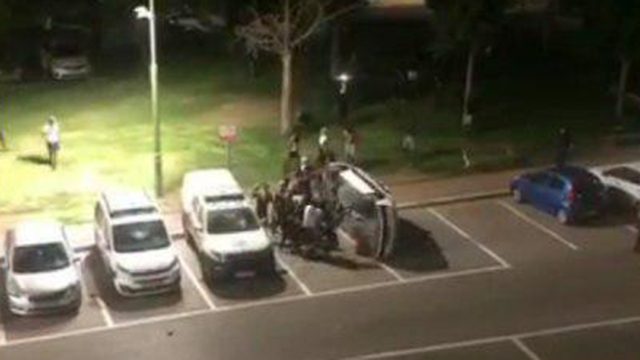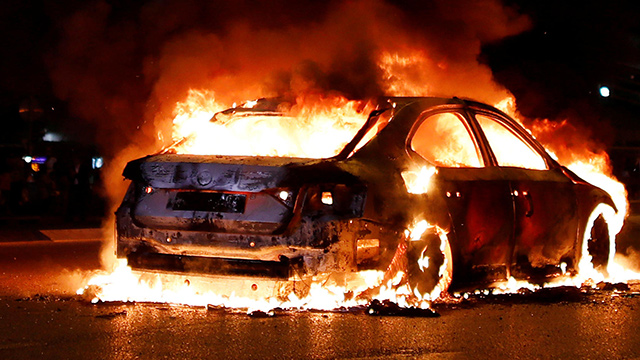 Dozens of inured policemen and passing by people.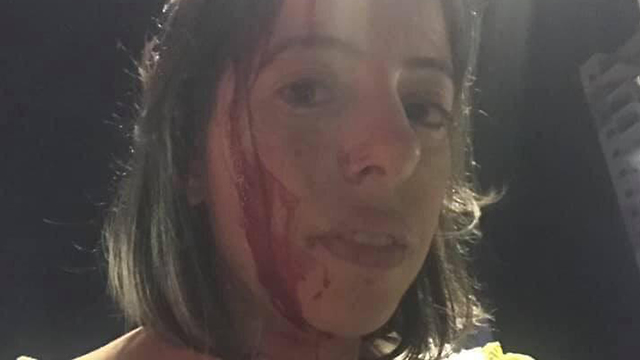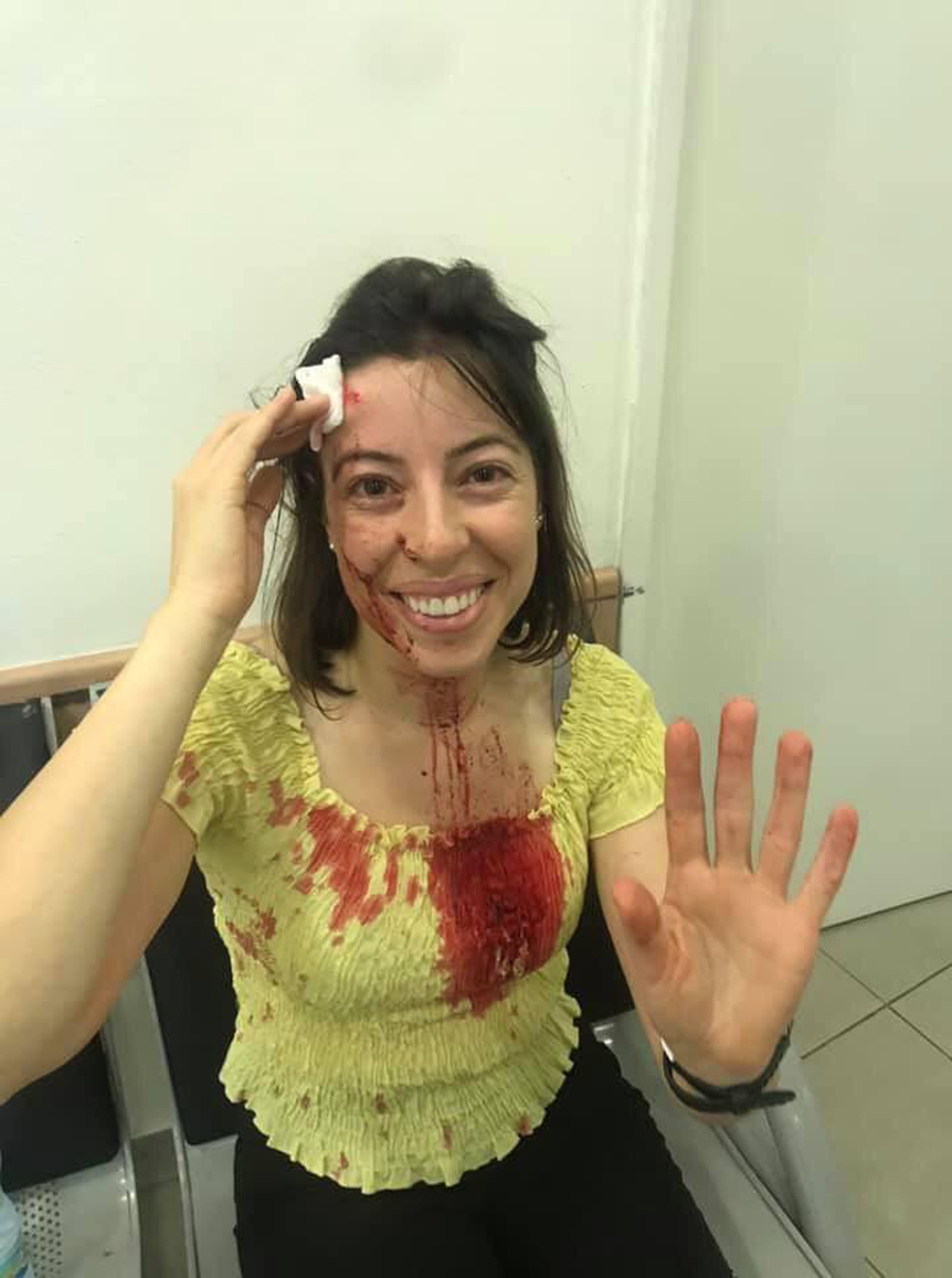 While we are all hurt for the lost of Salomon and hug his family, attacking people and interrupting their lives is not the way.
The protest would be more legitimate and supported by all of us, if it was legally made in places that are allowed to, and not against people that did nothing to you.
May he rest in peace and his memory will be blessed, and may it never happen to anyone again.