We often hear the claim, that Jews are colonizers that came from Europe to occupy Arab Palestinian land. They claim as well that Palestine was a thriving country with a huge population and Jews stole their houses. There are thousands pictures that show a different picture, pictures that usually are ignored. I could not bring you all of them, but I did some. Enjoy 🙂
Please notice the way they are dressed, we see many pictures with caption that say here Palestinian Muslims in the land hundreds years ago. However, many Jews that lived around the Middle East as well as in the Holy land, dressed as same as Muslims. The best way to prove it the pictures below in the western wall prayers.
As you go ahead with the picture you will see that surprisingly, after more Jews immigrated back to their homeland, new buildings are seen and more people. As well, the area is better kept more trees and paved ways.
After we looked at the people, lets see the claimed "hundreds years of the thriving Arab society and their land".
Lion's Gate Jerusalem circa 1880
Lion gate today:
Vallée de Josaphat today:
The garden today: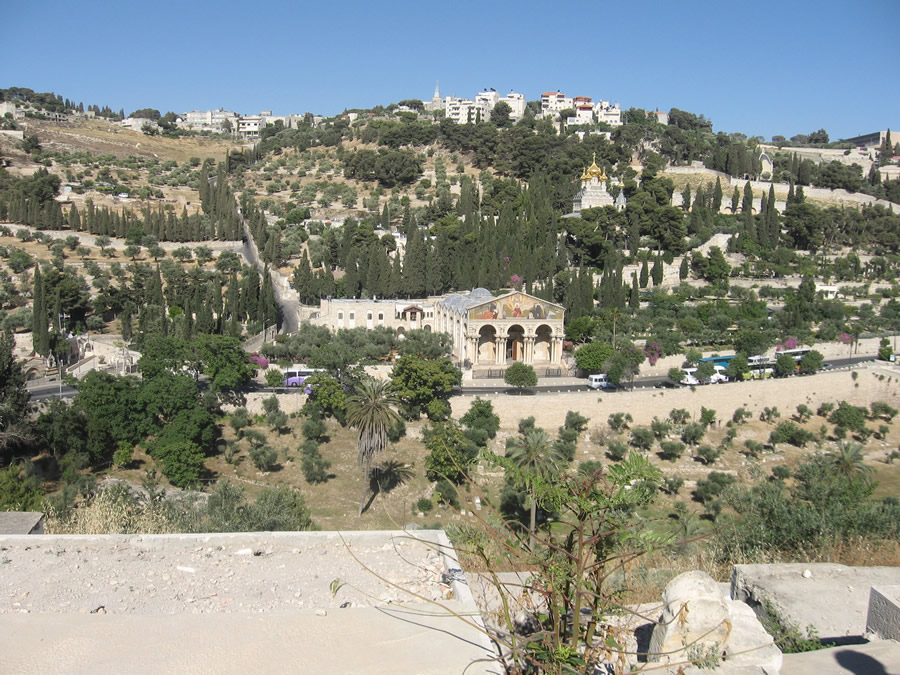 East Jerusalem today:
Golden gates today:
The area inside the Golden Gate, was sealed off by Israeli authorities in 2003 because the group managing the place had ties to Hamas, and it has been kept closed to stop illegal construction work there by the Islamic Waqf. 
Damascus gate today when Jews are in charge:
Zion Gate today:
The buildings on the right and left of the gate were shops built by a Jewish Jerusalem banker, Chaim Aharon Volero, at the turn of the century, Picture shows the construction of the row of Valeros' shops outside Damascus Gate  (circa 1900). The domes of the Hurva and Tifferet Yisrael  synagogues are on the horizon in the center-left of the picture. The shops were demolished by British city planners in 1937 :
David Citadel today:
The garden today:
The tomb today:
That beautiful picture from Haifa that is used by those who promote the lie of Arab Palestine. This is a neighborhood in Haifa and was established in 1868 by the German Templers not Arabs.
Another picture that is used to show the hundred years of Arab Palestine. The street of King David was built by Brits when they had the Mandate.
Tel Aviv Today:
Beer Sheva today:
Sources:
http://www.israeldailypicture.com/ , Archives of cities